Josh Vande Hey visited HygrA-CD Published: 2014-06-11 08:40 UTC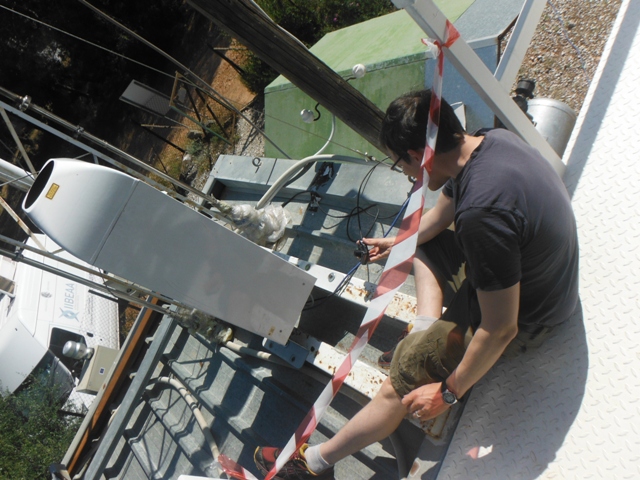 The PI of the CS135 ceilometer, Josh Vande Hey, traveled to Athens for visiting the HygrA-CD. Josh is working as a researcher in the University of Leicester. He started his career within the lidar community, however as he explained us, he is now essentially interested to look into in-situ instrumentation too. While Josh was spending few days in Athens, we took the chance to give him a tour to the several campaign sites and make fruitful discussions about science. It was such an excitement when Josh announced us that he got motivated to start a weblog where he first wrote about HygrA-CD! It's worth taking a look to his blog.
Josh has this habit of taking monolithic pictures of instruments. That was my lucky moment when I got this photo shoot of Josh taking his official monolithic picture of the ceilometer on the roof of an isobox at N.C.S.R. DEMOKRITOS.